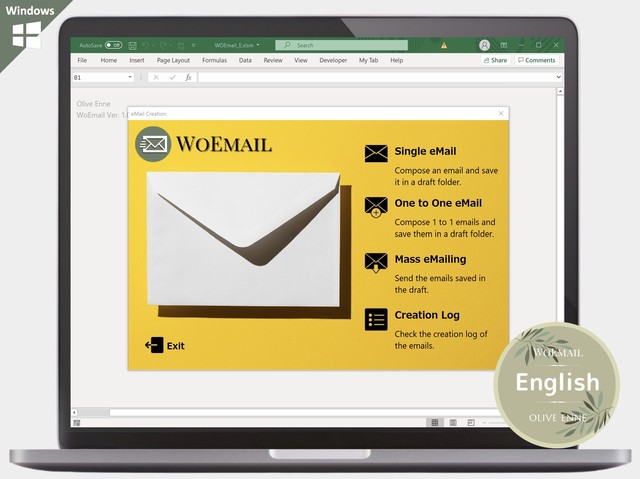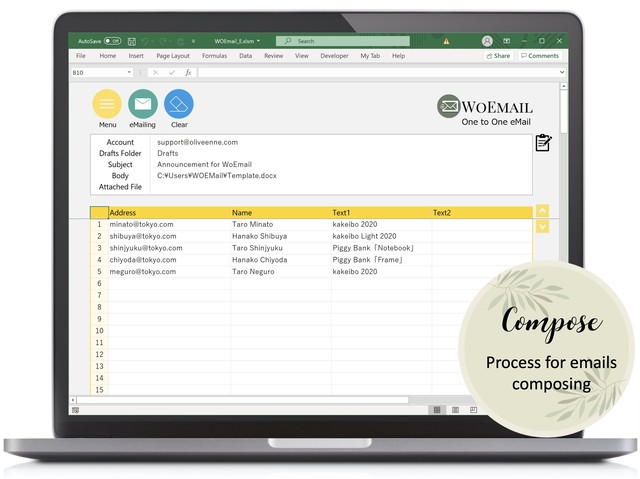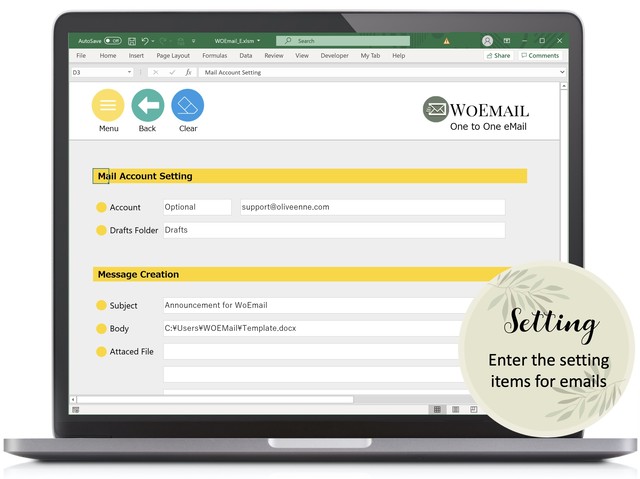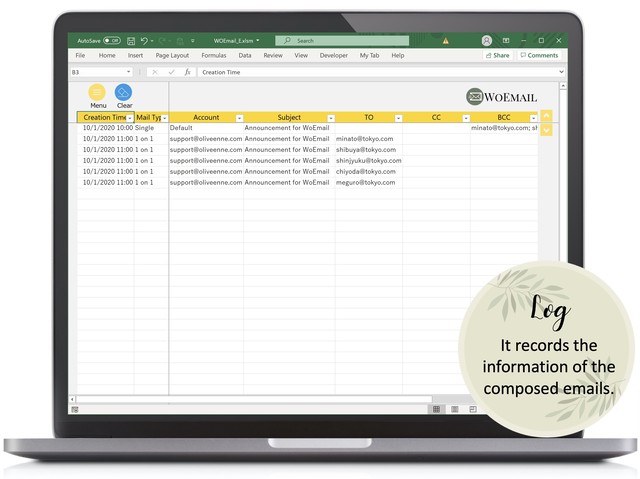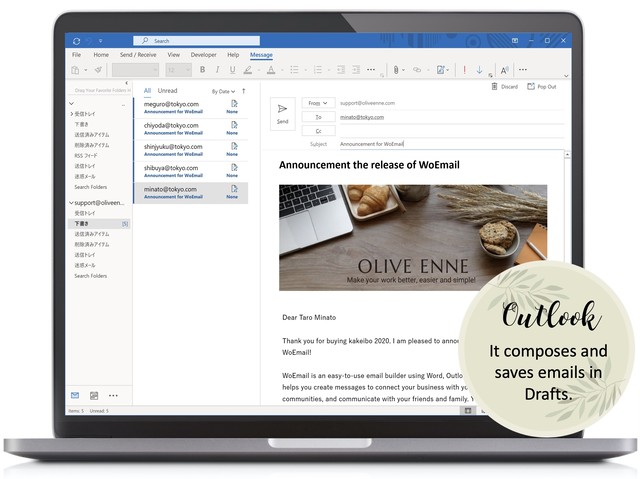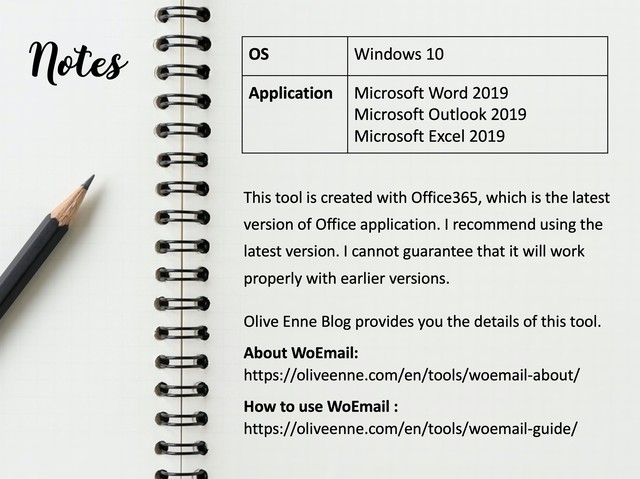 WoEmail – Composing and Sending Email tool (English)
WOEmail_E.xlsm
Download URL
You can DL after purchase (256919byte)
WoEmail is an easy-to-use email builder using Word, Outlook, and Excel. This tool helps you compose messages to connect your business with your customers, build your communities, and communicate with your friends and family. You can use it for various purposes.

In WoEmail, you can compose the two types of emails: Single Email with up to 100 recipients per email, and One to One Email that you can insert the information into each email. This tool has the following features.

1. Create the body email in Word
2. Choose a email account
3. Compose emails
4. Attach files
5. Mass Emailing
6. Creation Log

You can learn more about WoEmail and how to use it on my blog.

*About WoEmail
https://oliveenne.com/en/tools/woemail-about/

*How to use WoEmail
https://oliveenne.com/en/tools/woemail-guide/


► I N C L U D E D
WOEmail_E.xlsm

► R E Q U I R E M E N T S
Microsoft Windows 10 (64-bit)
Microsoft Excel 2019 (64-bit)
Microsoft Word 2019 (64-bit)
Microsoft Outlook 2019 (64-bit)

► NOTE
*This is a digital product.
 No physical product will be shipped.
*There is no refund after you downloaded the item.

▶︎C O P Y R I G H T
This product is for personal use only. The selling or distributing of this product is prohibited.